Piano Lessons in Orange
It's great to start at a young age!  Have you ever wondered why it's so easy for young children to learn more than one language?  Yamaha introduces music fundamentals to children at the time when their hearing capabilities are developing rapidly.  
Music Maker is recommended by:
PYLUSD School District, see recommendation.
Anaheim City Recreation Department, see schedule (Click Special Interest, Click Location: Music Maker Academy)
iLEAD Home Study Program, see info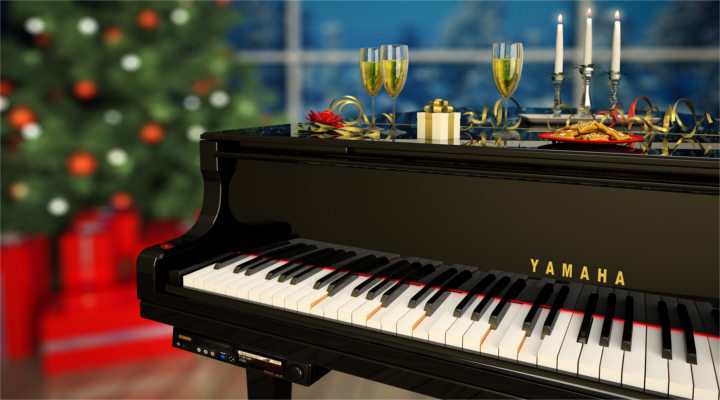 Learning to play the piano can be fun and one of the most fundamentally rewarding ways to start the study of music. Our Music School has structured its lessons in a standardized way that makes music not only easier to learn, but more enjoyable as well. As a student in the Yamaha Piano Course, you will be learning from our exclusive Pianoforte curriculum developed by the  Yamaha Music Foundation.
Our proven syllabus goes beyond the traditional piano lesson to help students learn technique, repertiore, keyboard harmony, duets and improvisation. Lessons will also include other traditional methods carefully chosen by the teacher to meet individual goals and needs.
Lesson include:
Piano Forte Books
Repertoire
Scales & Arpeggios
Sight Reading
Aural Training
Theory of music
Solfege, Finger Exercises, & Etudes
Improvisation & Keyboard Harmony 
Our retail store also offer piano books, classical, jazz and others.
Our faculties
Teaches Harp, Piano, and Voice

Associated Board of the Royal Schools of Music (ABRSM)
Certified Yamaha Intructor

Master of Music degree in Piano Performance: National Music Academy Prokofiev

Read More

Miwha Choi

Teaches Piano, Voice

Doctoral in Orchestra conducting: World Mission University, Los Angeles
Master in Organ: University of Houston, Houston TX
Master in Music Piano: Chong Shin University, Seoul

Teaches Woodwinds (Saxophone, Flute, Clarinet), brass, and piano.

Master of Arts in Education degree: Azusa Pacific University
Bachelor of Music in Teachers Credential: California State Los Angeles

Read More

Teaches Strings (Cello, Violin, Viola), Piano, & Guitar

Bachelor of Music degree: Chapman University
San Francisco Conservatory of Music,
Emphasis in Cello Performance

Read More

Julie Frieje

Teaches Piano

Bachelor of Arts: California State University, Fullerton

Teaches Piano
Music Teachers Association of California (MTAC)
Master of Piano Performance, California State University, Northridge
Bachelor of Musicology, Shanghai Normal University

Read More

Sehee Lee

Teaches Piano

Bachelor of Arts degree: Chongshin University of Arts
Bachelor of Music degree: Bethesda University Jazz and contemporary music emphasis

Teaches Piano

Bachelor degree: Azad University, Isfahan

Read More

Jenna Santa Maria

Teaches Flute, Percussions, Piano, Voice

Bachelor of Music in Music Education: Biola University

Veronica Shin

Teaches Piano, Voice

Master of Music and Vocal Performance: Azusa Pacific University, Azusa
Bachelor of Music degree: EWHA University, Seoul

Lynnda Snyder

Teaches Piano & Musical Theater

Master of Fine Arts degree: Claremont Graduate University
Bachelor of Arts degree: Chapman University

Teaches Piano

Music Teachers Association of California (MTAC)
Master of Music degree: University of Rochester, Eastman School of Music
Bachelor of Music degree: California State University, Fullerton

Read More

Casey Yu

Teaches Piano, Music Teachers Association of California (MTAC), Early Child Education Music

Bachelor of Arts degree in Music: Bethesda Christian University
Bachelor of Arts degree in Child Studies: Kosin University

Jeanie Yu

Teaches Piano
Music Teachers Association of California (MTAC)
Bachelor of Arts in Music: University of La Verne