Mark Cuneo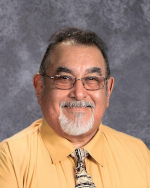 Mark Cuneo began his career as a professional musician well before high school graduation playing in a Latin band.
After High High School, he joined the United States Army where he was in the Band with the 7th Infantry. After discharge, he became a member of the Fullerton College Jazz Band while playing weekly for the Hour of Power Television broadcast from the Crystal Cathedral.
Later while attending Cal State Los Angeles, he played in the jazz band as well as being principal flutist in the orchestra.
After graduation and earning his teaching credential, Mark began what was to be a 37-year teaching career.
Today he is retired, living with his wife and grandson in Anaheim.
They have one cat "Larabell" and a dog "Blue"