Nicolas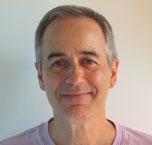 Professional drum instructor, Nicolas has not only established himself as a prominent drum player in the Long Beach area but he also composes music. "Let It Go" and "I Don't Mind" were selected for the soundtrack for the film Wingman. See also below the music video of his song "Coming Home"
Coming Home
Nicolas has been performing since the late 1970s throughout Europe. In 1995, he moved to Los Angeles and he has been here ever since performing, composing, recording, and teaching.
Nicolas is an accomplished musician with over 30 years of professional teaching experience. He is stern yet able to make his lessons enjoyable and fun. If you speak French, he will be happy to accommodate. He is proficient in areas of jazz, big band, pop music, adult contemporary, and classical.
In his spare time, he enjoys arts, traveling, and going to movies.
Favorite Foods: sushi and other ethnic foods. 
Student Teacher...