Guitar Lessons in Anaheim Hills
It's great to start at a young age!  Have you ever wondered why it's so easy for young children to learn more than one language?  Through comprehensive curriculum Music Maker teachers introduces music fundamentals to children at the time when their hearing capabilities are developing rapidly.  
Music Maker is recommended/approved by:
PYLUSD School District, see recommendation.
Anaheim City Recreation Department, see schedule (Click Special Interest, Click Location: Music Maker Academy)
iLEAD Home Study Program, see info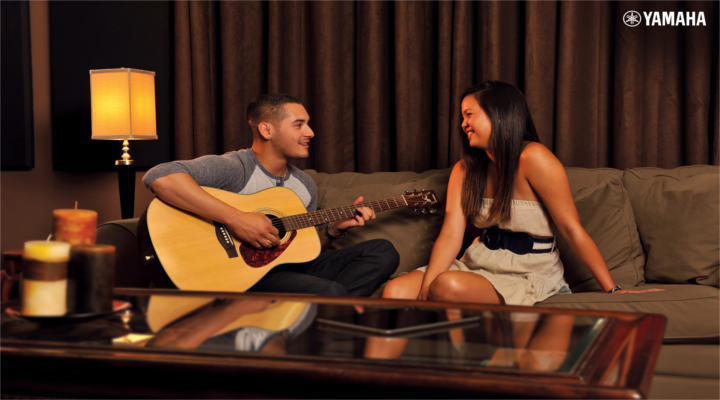 Many thinks that playing a musical instrument provides both children and adults the opportunity for:
a) creativity
b) self-expression and
c) self-achievement that can last a lifetime. 
Whether you are interested in finally meeting your resolution to find a hobby in the creative arts, or you are headstrong about improving your craft and pursuing work in the music industry.Music Maker have talented guitar instructors offering group and private lessons. We tailor our curriculum to your personal sound, style and abilities. 
Plus, everyone knows guitar players are the coolest.
Harry Potter - Hedwig's Theme on the Ukulele by Luis
Our faculties
Bobby Bordbar

Teaches Guitar & Ukulele

Bachelor of Arts: San Diego State University
Fullerton College emphasis in Music

Teaches Drums, Percussions, Guitar

Bachelor of Arts in Music Education: Instituto Porto Alegre, Brazil
Associate in Drum Performance: Musicians Institute, Hollywood

Read More

Teaches Strings (Cello, Violin, Viola), Piano, & Guitar

Bachelor of Music degree: Chapman University
San Francisco Conservatory of Music,
Emphasis in Cello Performance

Read More

Teaches Guitar & Ukulele

Bachelor of Music degree: California State University, Fullerton
California Teaching Credential: National University

Read More
The Guitar
Music Maker is an authorized Yamaha Guitars dealer and KMC Music dealer. Customers can access the following guitar brands.

Guitar is a long lasting gift for all
Yamaha classified different type of Guitars:
Other Guitar Brands are avaiable:
Amigo Guitars
Lauren Guitars
JB Player Guitars
J Reynolds Guitars
Guitar Method
Music Maker's teacher have used several guitar method that help the students....

Carol of the Bells....by Luis
Guitar Method Books
Preferred by teachers because it makes them more effective while making their job easier. Students enjoy its easy-to-follow format that gives them a solid music education while letting them play songs right away. Book 1 provides beginning instruction including tuning, 1st position melody playing, C, G, G7, D7, and Em chords, rhythms through eighth notes, solos and ensembles and strumming. Features a chord chart, and traditional songs like: Amazing Grace • Greensleeves • and When the Saints Go Marching In. Audio examples of the exercises are included on the CD and are also accessible online with the unique code included with the book.
Guitar Method Books for Children
The easiest guitar method ever for kids ages five and up. Kids learn to play chords and melodies, read music, and perform lots of fun songs. Book 1 starts by teaching you how to hold the guitar and tune the strings, and by the time you finish, you'll be strumming chords, reading music notation, and playing lots of familiar songs. The book comes to life on your stereo and your computer with the enclosed enhanced-CD. The companion DVD to this best-selling edition features a live instructor to make learning the guitar even easier!
Ukulele Method Books
This comprehensive and easy-to-use beginner's guide by acclaimed performer and uke master Lil' Rev includes many fun songs of different styles to learn and play. The online audio contains 46 tracks of songs for demonstration and play along available for download or streaming using the unique access code printed inside the book. Includes: types of ukuleles, tuning, music reading, melody playing, chords, strumming, scales, tremolo, music notation and tablature, a variety of music styles, ukulele history and much more.